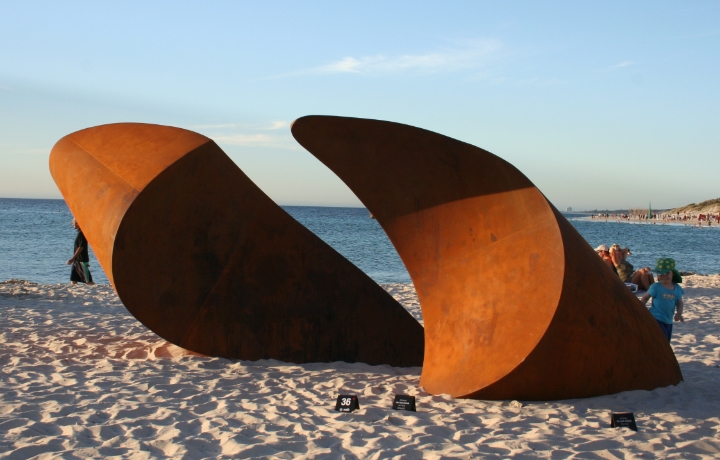 Sculpture by the Sea
Cottesloe 2009
Mild Steel
220 x 190 x 480 cm
Concept
This non-objective artwork arises from the process of constructive manipulation of abstract ideas in parabolic curves, spatial relations, volume and line.
I started with a cone shapes and cutting away sections while maintaining a smooth plane shape which although requiring an ever changing radii could be achieved in a larger scale via a cold rolled process.
My previous experience in engineering, in metalwork and in graphic design focused me into this methodology which although difficult produced a unique style and shape which seemed in harmony with both a seascape or bush environment.
Construction
This was my first real large scale work, it was challenging and drew on every ounce of knowledge and energy I could muster, but the end result was worth it.
Thank You
I would like to recognise the late Roger Hill and the team at BOYD Metal Industries for their generous contribution in providing their specialized rolling services and helping make this sculpture a reality. Thanks Rob, Andy and Gordon for helping get the work over the line.